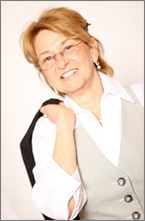 I live and work in Everett, Washington, where I have run my own successful CPA practice since 1989.
I've been a Certified Public Accountant since 1984.
I hold a Masters Degree in Accounting from Northeastern University, Boston, MA.
I am also a Washington State Board Certified CPA and a member of both the AICPA and the WSCPA.
I have been QuickBooks certified since 2003 and advanced Certification since 2007.
My background includes working for such companies as Ernst & Whinney (Boston), the International Business Center (Boston), TCI Satellite Services (Bothell) and others before I started my own firm.
Certifications and Professional Associations
Masters degree in Accounting from Northeastern University, Boston, MA
Member, Washington Society of Certified Public Accountants
Member, American Institute of Certified Public Accountants
QuickBooks Certification since 2003
Industries I have recently worked with:
Admin & Support
Prof & Business Services
RE & Rentals
Repair & Maintenance Services
Trades (e.g. Electrical)
Associate
Wyatt C. Hann